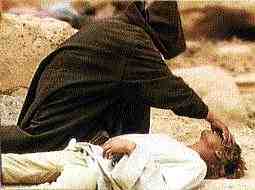 ---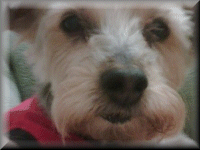 RIP Sweet Andi
babies
Here's a painting of Mister Hobbes by Brooke Faulder.
Click it to see a larger version:


This is the picture that caused a sensation among children in China: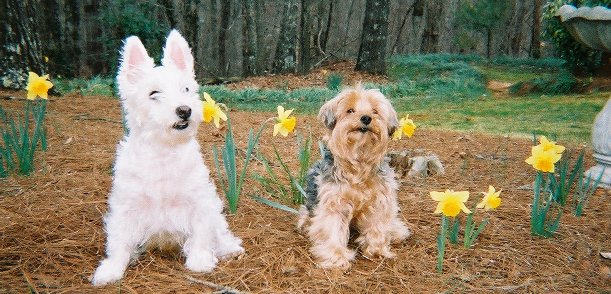 Mister Hobbes is the white doggie.
Andi is the brown doggie.





The full story about Hobbes and Andi on Atlanta Journal Constitution Website

Story about Doggies Gainesville Times

The story about Hobbes and Andi on WSBTV.com

Mike's editorial about his trip in Gainesville Times

Below are pictures of the dogs --
each picture is a link to another webpage with yet more pictures.


---
Doggie Introduction Pages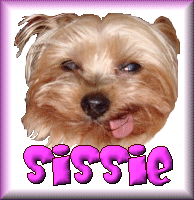 Cousin
Remmie


---
Doggie Picture Pages
Doggies in 2009
| | |
| --- | --- |
| | Happy 14th Hobbes |
| | |
| --- | --- |
| Doggies in 2005 | Christmas Pictures |
| | |
| --- | --- |
| Easter 2004 | Happy 13th Hobbes |
| | |
| --- | --- |
| More 2004 | Spring 2004 |
---

---
Graphics Credits:
The Blockade Runner
Fly-by-Net Graphics
Zygraphics
jkil
dummy
check site
Dad's Relics